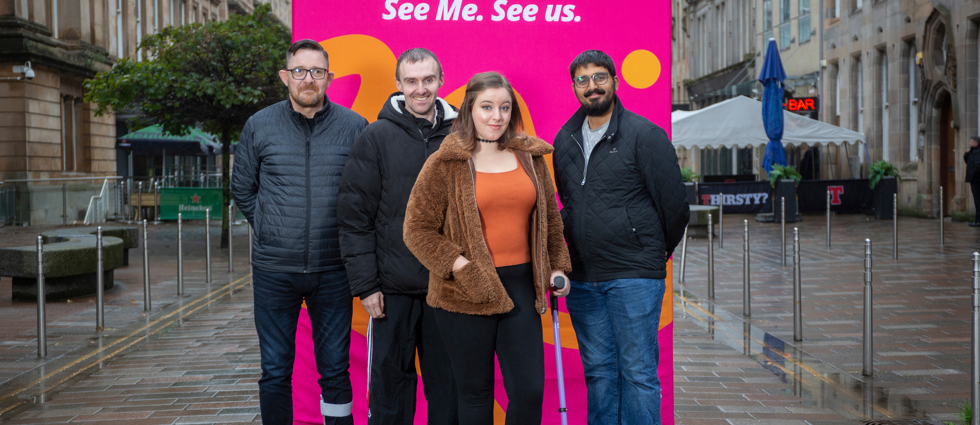 Volunteering with See Me
Volunteers are a vital part of the See Us movement. By volunteering you will be directly challenging stigma and discrimination.
Our Volunteers
At the heart of See Me, we support a growing group of volunteers with experience of mental health problems, who are taking action to change behaviours across Scotland around mental health stigma and discrimination.
Volunteers are a vital part of the See Us movement.
Their knowledge and passion, together with the strength of the wider movement will help deliver the change we want to see, so whenever any of us experiences tough times with our mental health, we can be confident that recovery is possible and we can live happy and fulfilled lives.
Our volunteers all have personal experience of mental health and are passionate about making a difference in their communities.
"See Me saved my life. It taught me things that, if I'd known them 20 years ago, I would have had a completely different life experience."

Bridget, volunteer
Volunteer videos
Volunteers who have experience of mental health problems are at the heart of our work and are involved in every aspect of what we do.
Our volunteers work with us in lots of different ways – from speaking at events to sharing their stories in the media, consulting on government policy to helping us build new resources. Check out the videos below to find out more about their experiences and some of the projects they've been involved with.
How can I become a See Me volunteer?
We've recently completed our latest round of volunteer recruitment. Keep an eye on our social channels for updates on future opportunities, and make sure you've signed up to the See Us movement to get updates straight to your mailbox!
You can also register your interest in volunteering with See Me by filling out the form below, and we'll email you directly when the next round of recruitment opens...
Volunteers making a difference
Lived experience is at the heart of the See Me programme. Volunteers support our work, and tackle mental health stigma and discrimination through the See Us movement in a range of different ways.
All volunteers who join See Me go through our standard induction training, and then have opportunities to undertake further specialist training in areas which interest them.
You can find out more about some of the training and opportunities our volunteers get involved with below.
In communities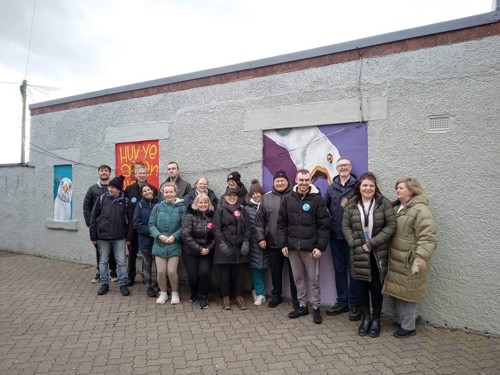 See Me volunteers are taking the See Us movement into communities right across Scotland.
They all have lived experience of mental health and are passionate about making a difference in their communities. They identify locally where stigma and discrimination exists and come up with ideas and projects to challenge it.
From the Shetland Islands to the Scottish Borders, our volunteers are:
Running and attending events
Creating local campaigns and projects - like these volunteer-led projects
Speaking in key settings such as workplaces as part of our wider programme
Encouraging people to join the movement
Sharing their lived experience of mental health with us and the wider community
Spreading the See Me message
We support volunteers to take part in a range of opportunities, and to create their own, providing training and guidance in community activism, public speaking, and events.
In society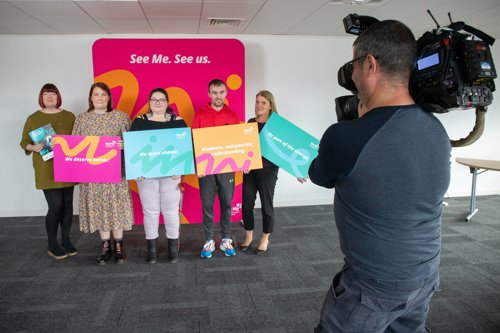 Our volunteers are taking the See Me message beyond their local communities, supporting our national work through the media and policy.
See Me volunteers who take part in our media training can help change behaviour by telling people all over Scotland what it is really like to have a mental health problem and how stigma and discrimination can affect lives. They take part in interviews with journalists for newspapers, television, radio and online.
We've also got opportunities for volunteers to influence real change through policy. Some undertake specialist policy training to get a better understanding of the policy landscape in Scotland, and then have the opportunity to get involved with a variety of different projects to make sure that stigma and discrimination is being taken into account by policy makers.
In education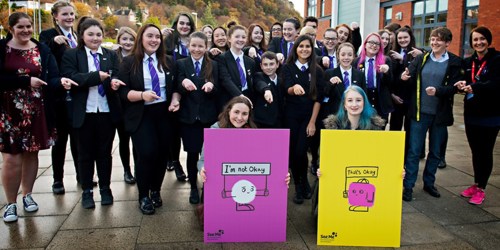 See Me's younger volunteers play a really important role in our work in schools, colleges, universities and youth work settings.
Bringing their own lived experience to the table, they make sure that our work is relevant for young people today.
Young people aged between 16 and 25 were heavily involved in developing and producing materials for our 'What's on Your Mind' pack and our 'It's Okay' campaign, and do invaluable work in this area.
Volunteers also deliver training in schools and other education settings with See Me See Change.
All of them had first-hand experience of mental health problems so really understand how it feels to be a young person struggling to be heard, understood and at times taken seriously.
In workplaces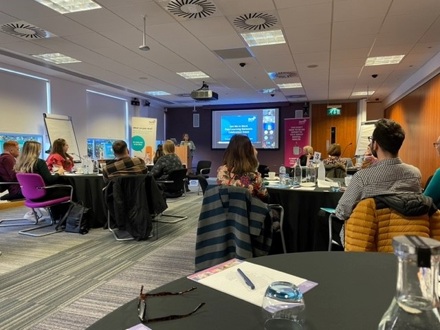 See Me volunteers play a vital role in our work with employers across Scotland.
Volunteers have shared their experience of mental health with employers in a huge range of workplaces, from the private sector to public sector, large employers to SMEs.
By sharing their experiences of mental health stigma and discrimination at work, volunteers help line managers, HR professionals and employees better understand the impact it can have – and create real change.
Volunteers have also helped to created resources and information which has been shared with employers across Scotland.
Volunteers participating in work with employers can benefit from our speaker training.
Want to know more?
If you want to know more about volunteering with See Me, we'd love to chat about it!
Get in touch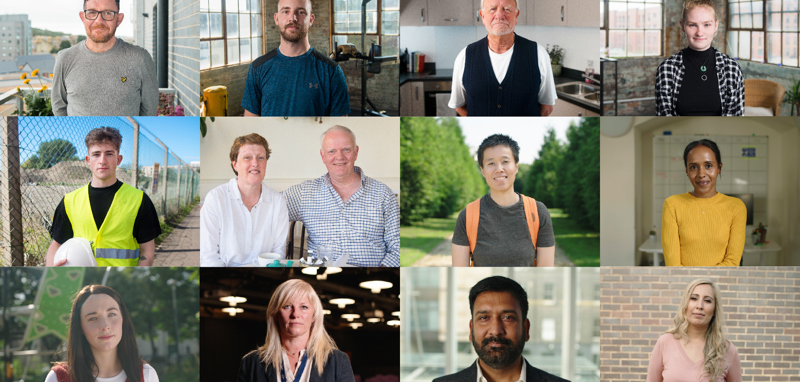 Want to take action against stigma now? Find out more about the wider See Us movement.
Make a difference