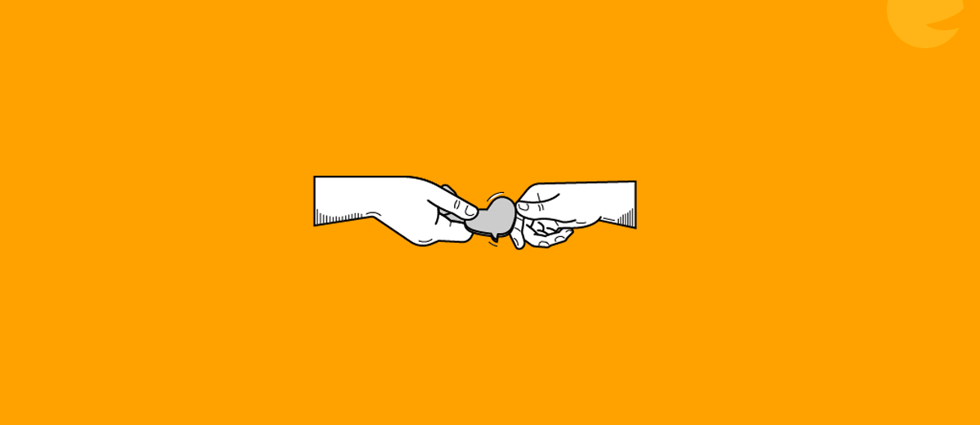 Campaigns and Activities
How you can make a difference at your work with our campaigns and activities.
A great place to start tackling stigma and discrimination in the workplace is by raising awareness, opening up conversations and showing that mental health is important to all of us, after all, we all have mental health.
We have a variety of fun and engaging campaigns and activities which can teach people about mental health stigma, and get them talking to each other about it.
The Power of Okay is a two part campaign which focuses on making improvements in the way people think about mental health at work.
The campaign shows how we can support people with how they are feeling, especially if they are struggling, and if we are going through a tough time ourselves, how we can talk to someone at work about it.
The first video is from the point of view of someone struggling with their mental health, but unsure if they should tell anyone, or what they should say.
The second is from the point of view of a manager who sees the staff member struggling, but doesn't want to say anything as they are worried about saying the wrong thing. Together they show that the simple question, 'are you okay?' can make a huge difference, and is something any of us can do.
Follow the link below to get all the resources you need for an event at your work, including the videos, posters, postcards and more.
Pass the Badge
Pass the Badge is a simple way to start conversations on mental health.
The idea is that you wear a See Me badge for a day and then pass it onto someone else to wear for the next 24 hours. That person then passes it on and so on. There is also a digital badge which you can post on social media and pass on by tagging your friends and family.
However you do it, when you pass on the badge you share the message: We all have mental health. It's okay to talk about it.
Find out more, order badges for your workplace and get involved now with the digital badge, by following the link below.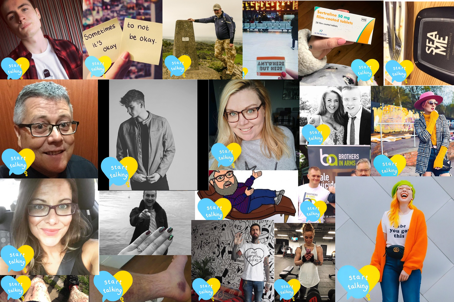 Walk a Mile brings people together to speak about mental health and 'walk a mile in each other's shoes'. The idea is that people get paired up using different colour stickers, and then walk a mile together speaking about mental health. 
It's a great activity that anyone who cares about tackling stigma can take part in. It can break down barriers, help people to find out more about each other, and show that mental health can be a topic of everyday conversation.
Find out how to host your on walk on the link below.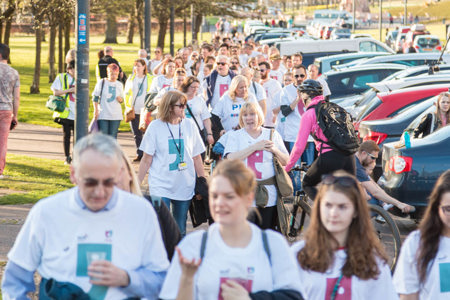 Time to Talk
Time to Talk day aims to get people all around the country talking about mental health.
It's the only time of year where all four of the UKs anti-stigma programmes get together to challenge discrimination by getting people everywhere to have conversations.
Time to Talk day happens on the first Thursday every February. In the two years we've been involved, over 300 workplaces have taken part in activity.
Find out more below, including guidance on how you can run a Time to Talk event in your work.