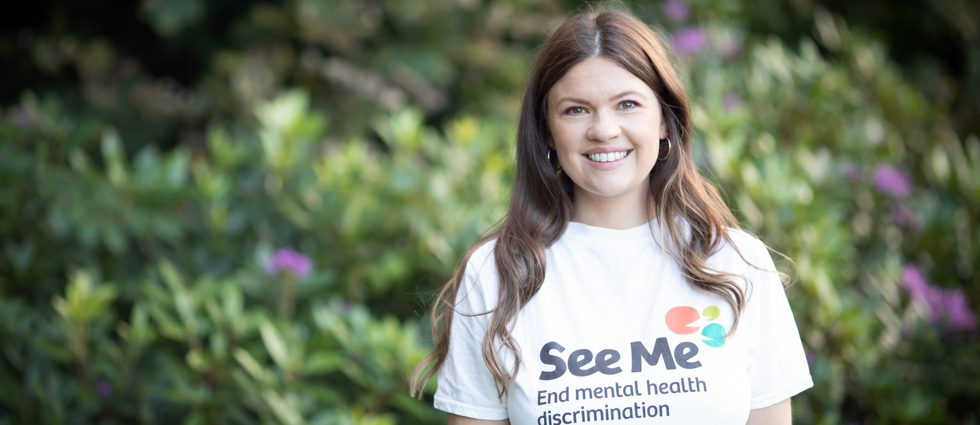 Our Ambassador
Our Ambassador is award winning journalist, Radio 1 Newsbeat Presenter Shiona McCallum.
In 2020 award winning journalist Shiona McCallum became the first See Me Ambassador, using her profile and lived experience to help tackle mental health stigma and discrimination.
We're delighted to have Shiona as our first ambassador. She has a clear passion for making a positive change to the lives of people who struggle with their mental health.
Shiona is a presenter on BBC Radio 1s Newsbeat and  also presents New Country from Nashville on BBC Radio 2. Before that she worked at Radio Clyde and STV.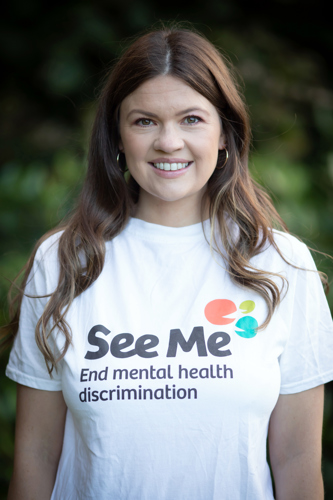 Shiona first worked with See Me in 2017, supporting our Pass the Badge campaign, she also co hosted our What's on Your Mind event in 2019. In between that she has helped to share the stories of people who have experienced stigma and discrimination, working with us on a number of stories for the radio.
On becoming our ambassador Shiona spoke publically for the first time about her post traumatic stress disorder, following a car crash in Dubai nearly 10 years ago, and a difficult experience during the birth of her son Ramsay in the summer of 2020.
Ramsay had to be taken to a neonatal unit for oxygen as he wasn't breathing properly. Shiona and Ramsay had to spend the next eight days in hospital. For the majority of this time, her husband, Michael, was banned from the hospital due to COVID-19 restrictions.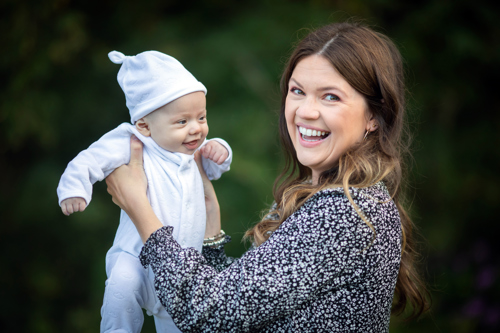 "I was in tears for most of that time. It was an incredibly stressful, isolating experience. Not having the support of my husband gave me incredible anxiety, and it was impossible to build any rapport with the midwives because they were in full PPE. I felt completely alone.
"It was heart-breaking to be forced apart and so unnatural when you have been looking forward to becoming a family for nine months. The situation was so hideous that I started to have panic attacks and as a result ended up staying in the hospital even longer.
"After my experience in Dubai, I've worked incredibly hard to prioritise my mental health. A big part of my recovery has been because of my husband Michael who has been an incredible support to me since the day I met him. Being without him during such a stressful event made me terrified I would go back to square one. 
"After my car crash, I tried to get back to normal and pretend it hadn't happened. Eventually, everything boiled up to the point I couldn't cope. I just felt so low, and I cried all day, every day. It was so unlike me. I felt ashamed and I hid it from everyone around me.
"I experienced a huge amount of guilt for feeling the way I did because I had so much to be grateful for. I thought people wouldn't accept it or they wouldn't understand, so I hid it away. But that just made things worse. I realised how scared I was of what people think.  I couldn't stop thinking about it. It created a cycle of torment.
"My recovery could have started sooner if I felt able to tell people. I know now it's nothing to be ashamed of, it doesn't change who I am. This is part of life.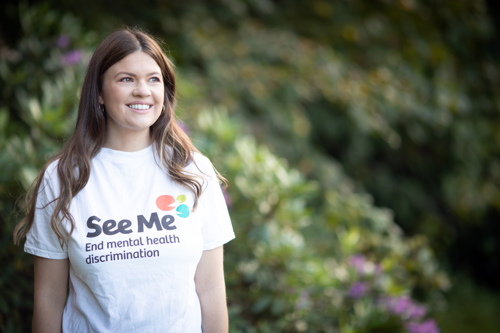 "See Me is such an important organisation. I stigmatised myself because I was so worried about what others what think. That's exactly what they are working so hard against. "
"I survived and I want to help other people. I want to make it clear that anyone can struggle from mental illness. A mental health condition doesn't make you a different person, it's just one part of you. You can still achieve amazing things and recover."