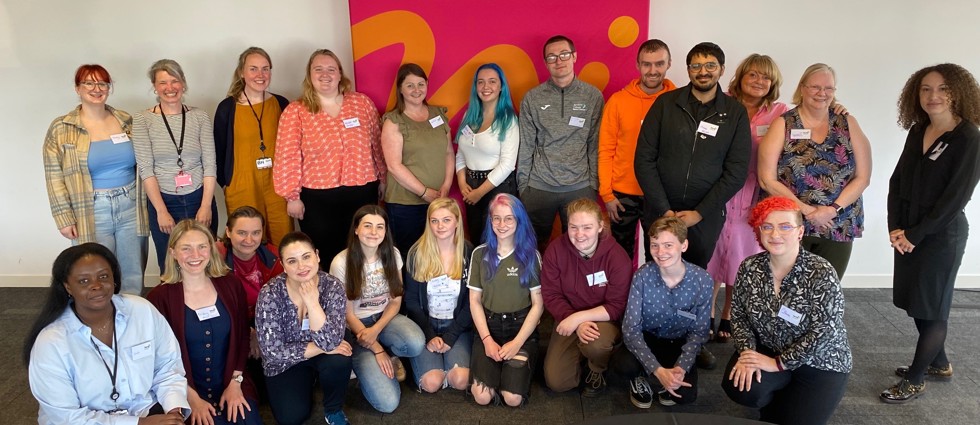 Volunteer-led projects
See Me volunteers have also produced some exciting projects on their own to tackle mental health stigma and discrimination.
Our volunteers also take the lead on creating programmes, projects and events for their schools, workplaces and local communities.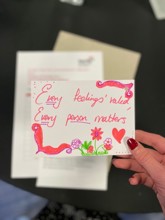 Volunteer Bridget has used her love of books to inspire conversations around mental health through flash fiction.
Bridget's Six Wee Wordies workshops encourage participants to think about mental health stigma – and describe it in just six words.
Six Wee Wordies has been delivered online and in-person at the Scottish Mental Health Arts Festival, the Stepping Stones charity, HMRC, and other live workshops across Scotland.
Due to its early uptake and success, the workshop is now being scaled up and developed into a facilitation pack which can be delivered in a variety of settings.
Pass the Parcel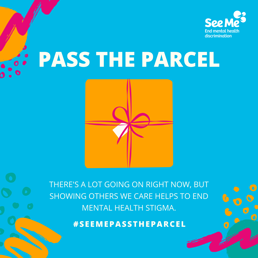 During the pandemic, Dawn established Pass the Parcel. This campaign aims to connect people, and show that it is okay to reach out and talk about how we are feeling.
Participants send a wellbeing parcel to someone they care about, or someone they think might be struggling, as a message of support, and to start a conversation about mental health. In doing so, this helps to break down barriers around mental health stigma and discrimination.
Pass the Parcel has been used throughout the Covid-19 pandemic and also at in-person events across Scotland. You can find out more about how to Pass the Parcel here.
Take action
We've got lots of useful resources to help you take action against stigma.
The See Us movement