Johnny's Story
Johnny served in the army for 12 years. He struggled with drinking and his mental health after his first tour in Iraq when he was 18.
Johnny left the Army in 2013, after serving for 12 years. 
He joined the Army at 16, and completed his first tour of Iraq when he was 18. When he returned, he started drinking to deal with his mental health. He was discharged for drinking, before re-joining and completed tours in Afghanistan. He always found it difficult to say what he was going through.
Since leaving the forces, Johnny has set up SMART Veterans, to support veterans with mental health problems, addiction and general life stresses. SMART Veterans has adapted a recovery programme to suit the needs for veterans with an addictive or compulsive behaviour. 
Listen to Johnny's Story
Please be aware that these stories discuss mental health problems, suicide and may be triggering.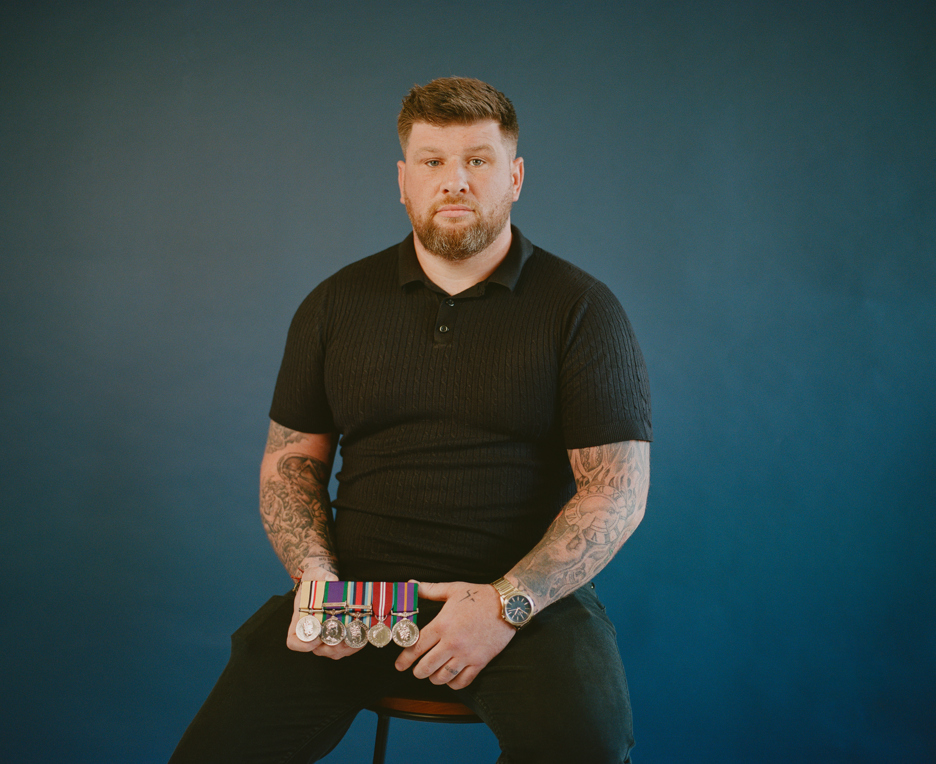 How to begin a conversation
Sometimes it can be hard to know how to start. Here are a few ideas.
It's okay - It's okay to ask how someone is and ask them more than once. It might be hard for someone to open up about how they are feeling, asking twice shows the door is open.
Ways to ask if someone is okay – "How are you doing?" "How have you been feeling?" "I'm here if you want to chat." "How's everything going?"
Ways to let someone know you need to talk - "I'm not doing too well." "I need to talk." "It's not easy to talk about it." "I trust you." "Do you have some time to chat?"

Listening and responding
It can feel difficult to know the right things to say, but sometimes all someone needs is the space to be heard. Here are some tips:
Listen without interruption – try to really hear what someone is saying about what they are going through. Try to allow someone the space to share how they're really feeling. You can show that you are listening through your body language.
Reflecting back and showing you care can help – for example acknowledging that it seems like a difficult time for them. Sometimes we can try to make someone feel better by being overly positive, but that might not be helpful to everyone. You can respond using their words to show you are listening.
You might get emotional – hearing what someone is experiencing may bring up a lot of different emotions as a listener. It's okay to feel these emotions but if you are able, try and judge whether showing them will be helpful to the other person.
Try not to minimise – try not to minimise people's experience, or suggest things like 'everyone is feeling like this' or 'it could be worse'. You may say these types of things to try and make people feel like it's not that bad, with the intention of helping. But minimising people's experiences can make them feel like their issues aren't important, or worthy of sharing, which can make them worse as it can stop people from asking for help.